Need iXBRL Tagging Services?
Please fill out the form for quick assistance.
We Provide Cost-Effective &
High-Quality Services to Our Clients
Behind the services we provide is an endeavour to help our clients communicate their financial position in the best possible manner with the stakeholders concerned. That's because we believe effective communication facilitates value creation

High-Quality Services
Fin-X Solutions is widely recognized for the quality of its iXBRL conversion services. We consistently top XBRL quality assessments by independent third-party assessors.

XBRL Expert Advice
We have over 350 XBRL experts who are available round the clock to support our clients with their filings. They play a huge role in preparing error-free iXBRL documents.

Deep Expertise
Our team has over 17 years of experience with regulatory filings in over 40 countries around the world. We have facilitated over 5 million XBRL filings worldwide.

Diverse Clientele
We have helped companies from all industry sectors and of all sizes comply with regulatory requirements. We know what it takes to create high-quality reports for every sort of company.
Regulatory Compliance Done Differently
We Promise An Unparalleled Experience
Fin-X Solutions® is a name synonymous with quality. We specialize in the error-free conversion of HMRC and ESEF/UKSEF documents into Inline XBRL. Our state-of-the-art cloud solution IRIS CARBON® is designed to deliver filings that go past the HMRC and FCA gateways without a glitch.
We provide you with a hassle-free compliance experience where our teams do the heavy lifting and your personnel direct their energies into communicating value to your various stakeholders.
Over 2 Decades Of Experience.
With Our Team, A Top-Notch Service Is Guaranteed
Trust our experts to do a good job at the best price and a quick turnaround.
+44 020 3290 4798
Our Customers Love Us

Find out why our clients love what we offer them, why our relationships last so long…

I'm impressed by the work you delivered on our 2019 iXBRL. A very positive experience on the training – both in terms of your knowledge of the content, as well as your availability and flexibility! Whenever I raised a question, you responded always quickly and accurately.
Kirsten Cobbaert
KBC Bank and KBC Group Belgium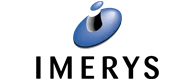 IRIS CARBON® is extremely user-friendly and makes it very easy to conduct a review of the ESEF tags. I was impressed with the detailed training sessions that had a practical focus and will help with the iXBRL review process in the future. Customer support is delivered in a very committed manner. I would highly recommend an IRIS CARBON® experience.
Sabine Chambon
Consolidation Department

I wish to express my gratitude to the IRIS team for their engagement and professionalism in supporting Eni with the ESEF mandate.
Roberto Nardi
Head of Consolidated Financial Statements and Reporting

IRIS CARBON® stood out from the other iXBRL conversion software products I have seen. The platform is easy to follow and use. The review functions are simple, allowing quick and easy checking of iXBRL tagging, ESEF taxonomy, and Company taxonomy as well.
Riku Järvelä
Financial Controller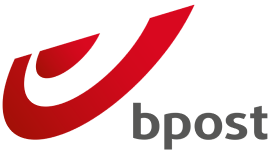 We chose IRIS CARBON® since we wanted an outsourcing option for publishing iXBRL in English, French, and Dutch.
Guy Provoost
Manager, Accounting and Financial Control

We selected IRIS CARBON® for our ESEF iXBRL conversion, since IRIS is a global firm with deep experience in XBRL/iXBRL, great quality of filings, service delivery, and importantly, offers their service and solution at a very attractive price.
Johan Segers
Consolidation Expert
Latest From Our Blog

Get fresh insights from the world of regulatory compliance and digital transformation